Who We Are
Today, we, as Sisters of Mercy, are called and challenged to live more deeply the values that all Christians yearn for: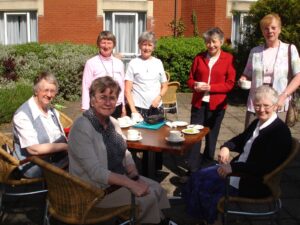 1. To leave all and follow Jesus
2. To listen and respond to his Word
Our lives are centred on the word of God through:
1. Prayer
2. Reflection
3. Worship
As Sisters of Mercy, we are committed to living the Vows of:
Celibacy
A response in faith and love to a special call from God and a life of love and companionship with our Sisters.
Poverty
An acceptance of Christ's invitation "to give up all and follow him" and to recognize our dependence on God and one another.
Obedience
Listening and discerning the will of God in our lives.
Service to those in need
By our fourth vow we are committed to serving those in need, the vulnerable and those on the margins of society.
 "God has created me to do him some definite service.
I have a part in this work;
I am a link in a chain, a bond of connection between persons.
He has not created me for naught."
Blessed John Henry Newman
What DEFINITE SERVICE is God asking of ME?
Pope Benedict XVI:
"To discover the plan of life that could make you fully happy, listen to God who has a plan of love for each one of you.
With trust, ask him:
What is your plan for my life?
What is your will?
I want to fulfil it.
Be sure that he will respond.
Do not be afraid of his answer!"

Is God inviting me to a life of Dedication as a Sister of Mercy?
For further information write to: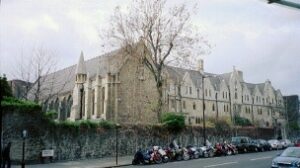 The Congregational Leader
Mercy Union Generalate
St Edward's Convent
11 Harewood Avenue
London NW1 6LD
England
Tel:  +44 207 723 2527
Fax: +44 207 224 8551
Email: admin@mercyunion.org.uk