The Mercy World
We are part of an International Congregation of Vowed Mercy Women committed, in the spirit of  Venerable Catherine McAuley, to bringing the Word and the Mercy and Compassion of God to those in need.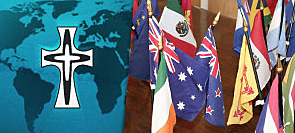 Mercy International Association, founded in 1992,  is an organisation of the leaders of Mercy Congregations, Institutes and Federations throughout the world, founded to serve the Sisters of Mercy, their associates and colleagues in ministry.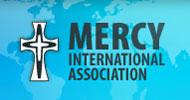 Members of the Association share the passion of their foundress, Catherine McAuley, to bring mercy to people who are poor, sick and uneducated.Today members of the association can be found in the 28 countries where Sisters of Mercy and their partners in ministry live and minister.
The Third Millennium has witnessed a continuation of a strong mercy tradition of adaptability in response to the needs of today.
Catherine McAuley's contribution to the Church is not only the Congregation of the Sisters of Mercy but also her Spirituality – a fresh and fertile blending of the contemplative spirit and the compassionate heart.
We invite you to to share your own prayers with us in the Prayer Room. We will pray for your intentions.