GO BACK TO ALL NEWS
The Sisters of Mercy celebrated 175 years of Mercy on 14th June 2019
"Hurrah for Foundations."

Venerable Catherine McAuley
The Sisters of Mercy celebrated the First Foundation of the Sisters of Mercy in the Archdiocese of Westminster in Queen Square, Bloomsbury on 2nd August 1844. On 16th June  1851 The Sisters moved to St Edward's Convent, 11 Harewood Avenue.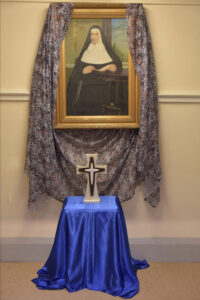 "At every stage of the story of the Sisters of Mercy, it is apparent that good came about because of the inspiration and generosity of many people." Sr Philomena Bowers
Many of our Sisters still remember with affection the many Sisters, who over 175 years, provided education, the care of women at risk, visitation of the poor in the workhouses and the sick in their homes and local hospitals.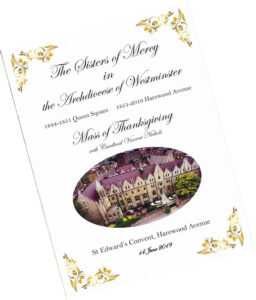 At the beginning of the Celebration, Sister Philomena Bowers welcomed Cardinal Vincent Nichols of the Archdiocese of Westminster, some of the Priests who served the Community over many years and local Priest Friends and the Sisters who had travelled from various parts of England, Scotland and Wales.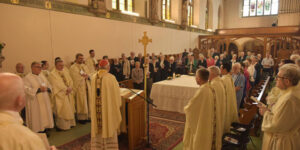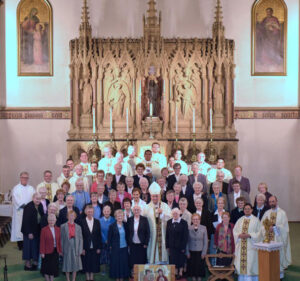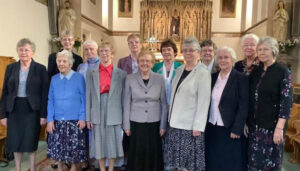 Priests, Sisters and Friends gathered for refreshments. Cardinal Vincent and Sister Philomena cut a beautiful celebration cake made by Sister Brigid. We were slow to leave at the end of the event and wanted to continue the conversations and the memories!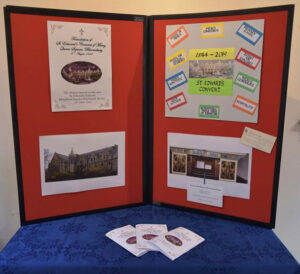 Sister Kathleen Mary carefully documented the Foundation Story and dedication of generations of Sisters who lived and worked in the Marylebone area to alleviate the poverty of the poor from 1844 onwards.  It is well worth a read if we are to understand what Catherine McAuley meant when she said: 'The poor need help today, not next week.'
"The great need for a Convent of Mercy near to the poor of Marylebone inspired two Priest Brothers, Fathers John Ambrose and Edward Hearn, to get in touch with the Sisters of Mercy in Baggot Street asking for help. The foundation was not without a struggle."