GO BACK TO ALL NEWS
The Green Thing
Since first appearing online, this reflection (author unknown) has been circulated widely. We reproduce it on our site because it is a reminder that care of the environment is not a new idea and there are simple steps we can each take to care for our environment.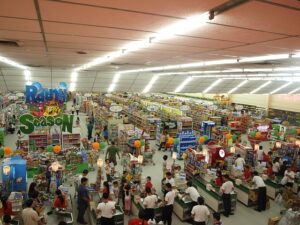 Yesterday after shopping in our local supermarket, I was in the queue at the Check Out, and heard when the young cashier suggested to the much older lady that she should bring her own grocery bags, because plastic bags are not good for the environment.
The woman apologised to the young girl & then sighed, "We didn't have this 'green thing' back in my earlier days."
The young clerk responded, "That's our problem today. You folk didn't do enough to save our environment for future generations."
The older lady said "Ah yes you're right — our generation didn't have the "green thing" in its day." She sighed then continued:
Back then, we returned milk bottles, lemonade bottles & beer bottles to the shops. The shops then sent them back to the plant to be washed, sterilized & refilled, so those same bottles were used over & over, thus REALLY were recycled. But we didn't have the "green thing" back in our day.
Grocery stores put our groceries into brown paper bags that we reused for numerous things. Most memorable was the use of brown paper bags as book covers for our school books. This was to ensure that public property (the books provided for our use by the school) were not defaced by our scribblings. Then we were able to personalise our books on their brown paper bag/covers. But, too bad we didn't do the "green thing" back then…
WE DIDN'T HAVE THE GREEN THING BACK THEN...