GO BACK TO ALL NEWS
Sisters honoured for their work in Education in London's East End
159 Years of Mercy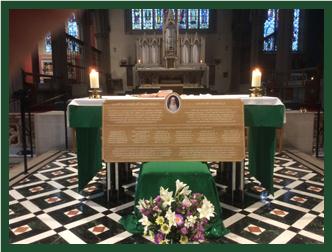 On Sunday 21st January a Memory Board was presented to the Parish detailing the contribution of the Sisters of Mercy to Education in East London.
Eight Sisters came from Tullamore, at the request of Fr. William Kelly, arriving at St. Mary and St. Michael's Parish on March 2nd 1859.
Fr. Kelly had volunteered for London and in 1853 took over the project of building a Church facing Commercial Road for the desperately poor Catholics, Irish born or of Irish descent. There were links with Bermondsey across the Thames as both parishes served the Dockworkers. There was an urgent need for schools.
The Sisters took a week to settle in and then set about gathering the children and teaching them. The history of the Commercial Road foundation is well documented in the book "150 Years of Mercy" by Jean O Maynard.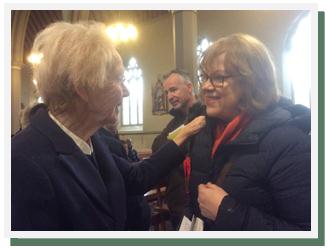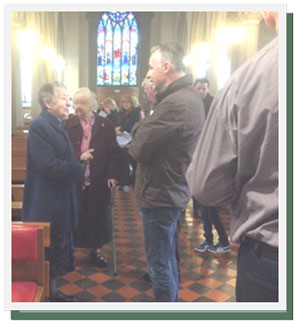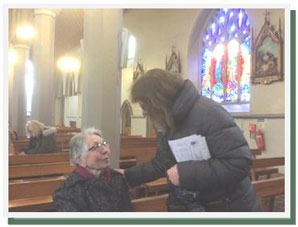 Prior to he Mass past pupils came to catch up with their "old" teachers.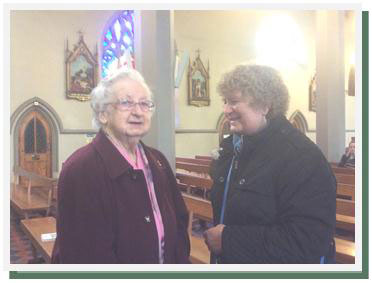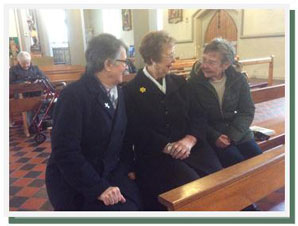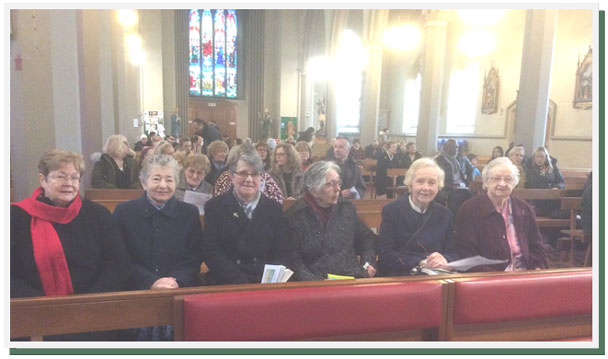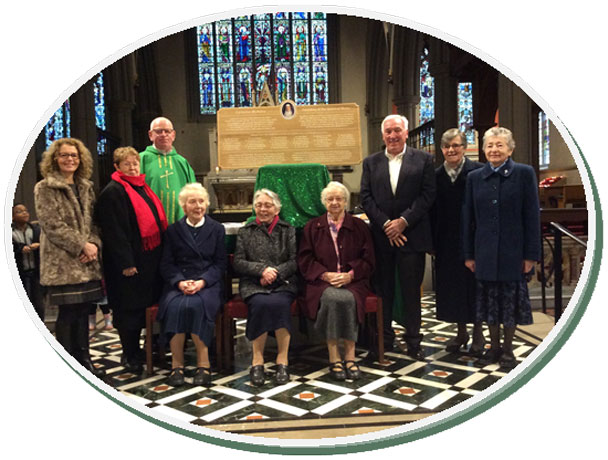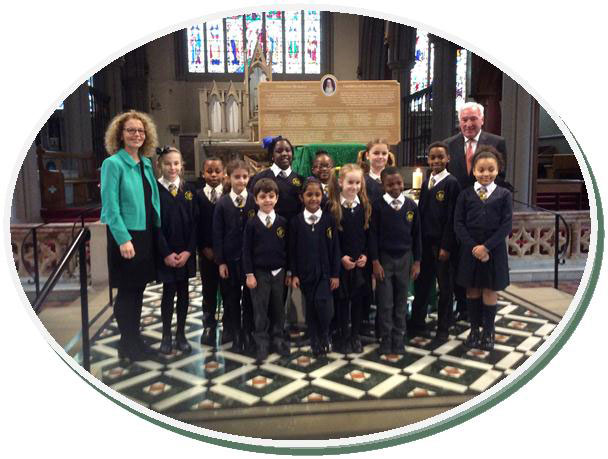 Sister Patricia McMahon, rsm