GO BACK TO ALL REFLECTIONS
September Prayer Reflection 2018
We had no sooner marked the 3rd anniversary of Pope Francis' encyclical "Laudato Si – On Care for our Common Home" than we were immediately aware of the power and unpredictability of the natural world:

 the heatwave in UK and Europe;
severe drought in Eastern Australia;
raging fires in California;
floods and earthquakes in other places.
It seemed that nature was making her presence felt to those who are sure and those who are ambivalent about global warming. The message of "Laudato Si" is that every small change on our part can make a difference to the whole environment and the encyclical encourages an attitude of gratitude.
Global warming, climate change, ozone layer damage were not familiar topics for Catherine McAuley. However, she was aware of a different environment in crisis – one that was marked by the poverty of the poor, the misery of the workhouse, the hopelessness of the slum conditions. She had the same message – every small change can make a difference to the total picture and, in spite of everything she witnessed, she expressed gratitude and appreciation for all the little cheering things that came her way. She could write:
 I never liked anything better than I now like a good drink of water;
 We have two great comforts here, excellent bread and pure sparkling water;
 (on receiving a gift) What shall I say of the sweet delightful fruit and butter, which is certainly some of the best I ever saw.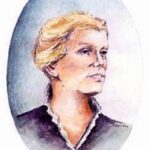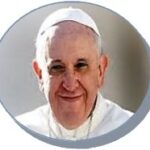 Catherine in her day, Pope Francis in our day encourage us to be aware of our surroundings, to be protective in whatever way we can of the environment and, above all, be grateful for our many blessings.