GO BACK TO ALL REFLECTIONS
May Prayer Reflection 2019
CATHERINE MCAULEY AND THE EXAMPLE OF MARY
"The Sisters shall always have the warmest and most affectionate devotion to her (Mary) regarding her in a special manner as their mother."

Original Rule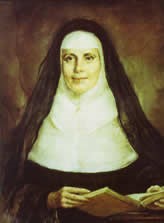 Catherine was a refined, courteous and sensitive nineteenth century lady.
She was also a revolutionary who followed in the footsteps of Mary the Mother of God. She founded her house of Mercy two years before Catholic Emancipation and five years before the Great Reform Bill of 1832 extended the franchise for men but took it away from the few women that could exercise it. She founded her congregation in 1831 fifty years before the Married Women's Property Act allowed women to hold property in their own right.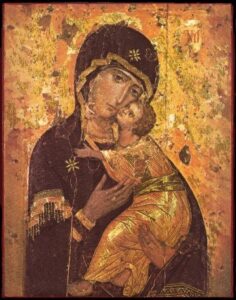 Catherine, like Mary the Mother of God, lived in a society marked by political violence and social disorder. Following theexample of the Blessed Virgin she proclaimed to an oppressed people that the Lord was with them and she and her sisters became instruments of that divine compassion by clothing the naked, educating the ignorant, caring for the sick, feeding the hungry, comforting the mourners, consoling the imprisoned and doing all in the joyful spirit of the Magnificat.