GO BACK TO ALL NEWS
News from Addo South Africa
January 2018


It is hard to believe we are in the year 2018; how quickly the years fly! New Year Greetings to you all from a very hot Sunday's River Valley. We know you would be grateful for some of our sunshine whilst we would be glad of your cold breezes. It is a pity we cannot trade!!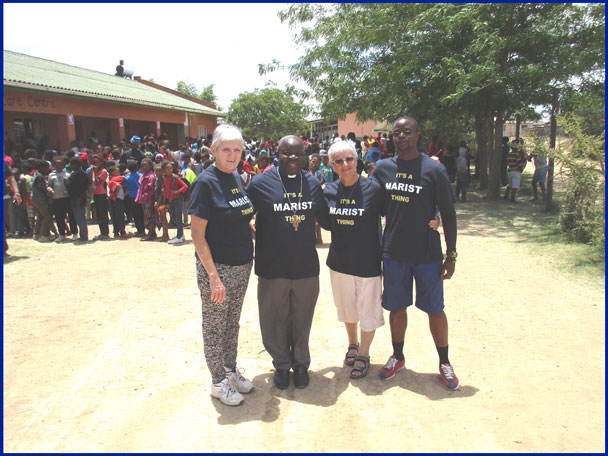 December was a very eventful month for us, we were blessed with a happy and successful Summer School once again and 400 children enjoyed a week of love, fun and excitement.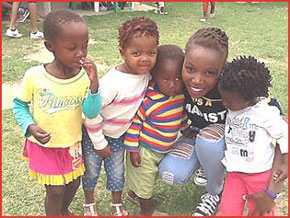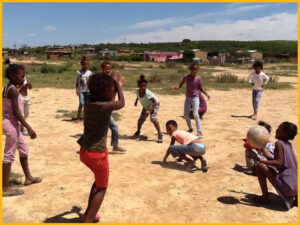 Our Marist Mercy Care 'Sharing our Call' group from all over South Africa gave of themselves 100% to ensure every child felt loved and special for this one week. The children were so thrilled they asked if we could have the school for two weeks!! The energy expended in one week would not run to two we fear!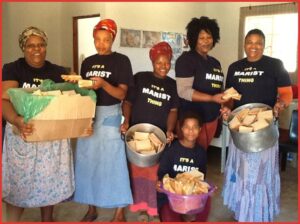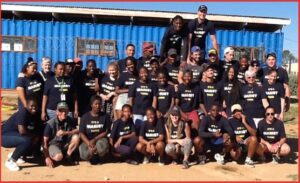 Here is a brief summary of the week from Jesse. He was head boy at St Joseph's Marist School in Cape Town, is now in his second year at University and this was his fourth visit to Addo'
"Throughout the week, we run a summer camp involving sporting, dance, crafts, and other fun activities for 400 kids from the townships.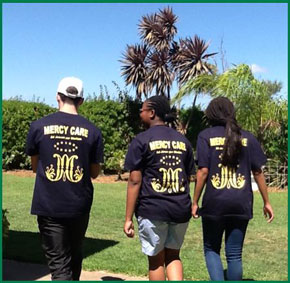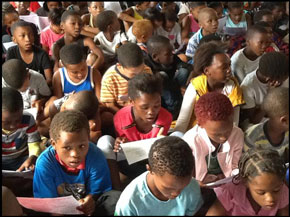 The vast majority of the kids who attend the Summer Camp come from homes where they do not have enough food or access to basic needs, but more than that, they come from homes where they do not receive the kind of love and attention which young children so desire.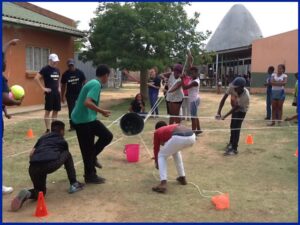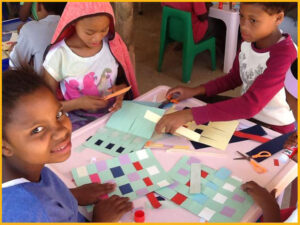 One of the things we do in the week is handing out Christmas gifts consisting of basic needs such as toiletries, as well as a toy and something sweet. For the first time in three years, I cried as we did this. As we were ushering kids in, we had between 70 and 90 kids still outside the gate but only 20 actual gifts left. It wrecked me – these are kids who we spent the week with, any of whose stories we knew and we didn't have gifts for them.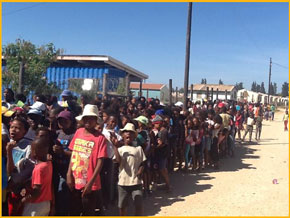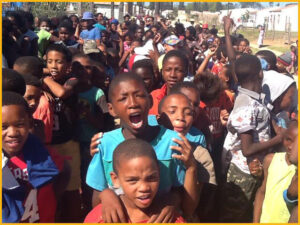 Returning over the years has produced incredible growth in me as an individual and has very much changed my desires and the path which I would like to follow in terms of my career. At the end of grade 11, I had a completely different mind-set as to what I do now. There is so much which I have learned from these kids and how you are able to be so positive despite your means and your circumstances."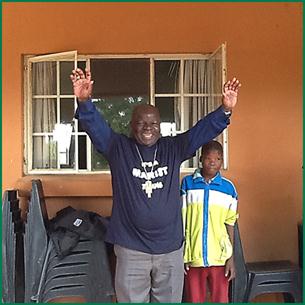 We are grateful to all of you, our many benefactors, who make this week possible for the children. Our Bishop Vincent Zungu paid us a visit (with his secretary) and entered into the fun with zeal and energy.
Our love and thanks
Breda and Martha