GO BACK TO ALL NEWS
Fishguard Community Celebrate Centenary – 1918 – 2018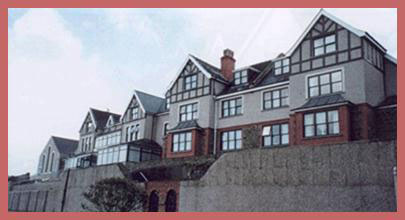 On January 4th we celebrated the centenary of the foundation of St. Teresa's Convent in Fishguard by Mother Xavier Boulger. All the Sisters who had lived here were invited to join us in celebrating this event and happily most of them were able to come.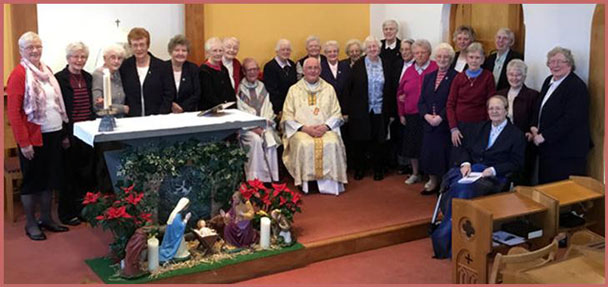 Sisters Anne Reddington, Marcella Logue (Llanelli), Mary Conlan (Clacton-on-Sea), Nora Gorman (Feltham) Alma Coogan (St Non's') Rose Berrie (Fishguard), Mary Martin (Community), Canon Mullins (Chaplain) Philomena Bowers (London), Bishop Thomas Burns, Bishop of Menevia, Paula McGilloway, Aine Kirwan, Hilda McCann, (Community), Cecily Burke (Weymouth), Johanna Moloney (Bristol), Nancy Greene, Maureen Kirwan, (Community), Frances Mary Row (London), Geraldine Lawlor (London), Teresa Downey (Fishguard), Bridget Culhane (St Non's), Brigid McNally (Handsworth), Sarah McDonald (Community), Anne Joseph Grogan (Community)
We had Mass at 1.00pm concelebrated by Bishop Thomas Burns, Canon Mullins, Fr Owen McGreal and Fr Liam Bradley and they were served by two seminarians from Oscott College, who are preparing to join the Diocese of Menevia.
The service began with a welcoming address and short history of St. Teresa's by Sr Philomena Bowers. The chapel was filled to capacity, the singing was powerful and very moving.
In his sermon the Bishop expressed his gratitude for all the work done by the Sisters over the years.
After Mass we gathered in the community room for a drink and then at 2.30pm we went to the Home dining room for a sumptuous lunch cooked and served by our kitchen staff.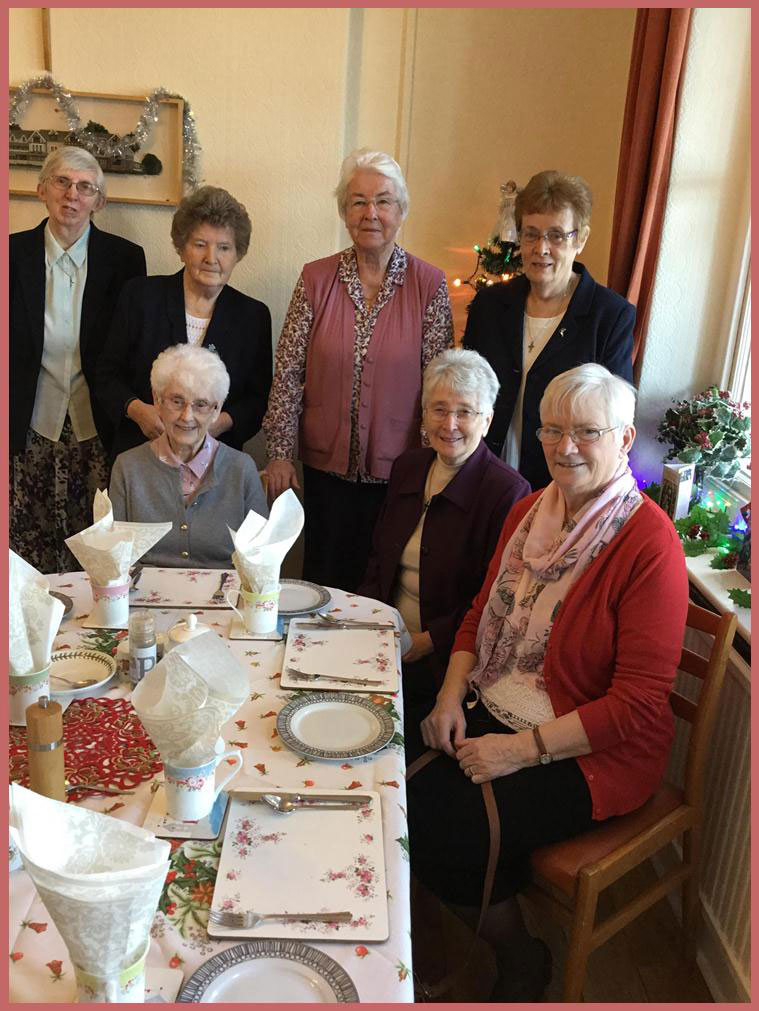 By 4.00pm the meal was over and the clergy left.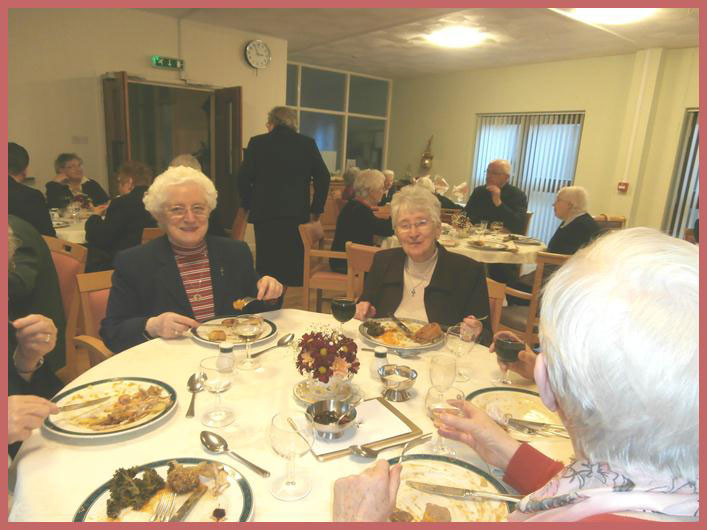 The Community and visiting Sisters continued to celebrate until 9.00pm by which time all were tired and ready to retire.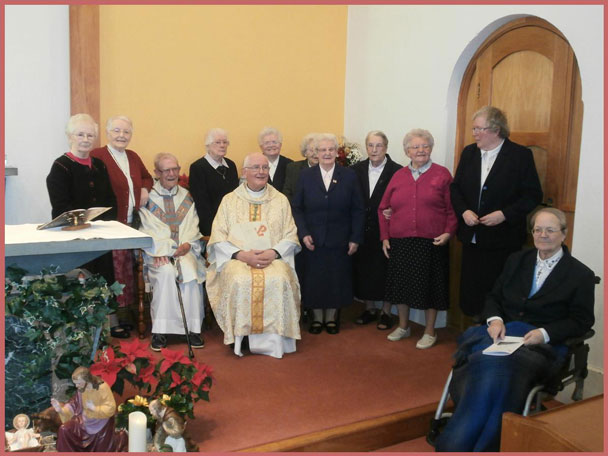 Sister Mary Martin rsm